I think we should all stay up late and draw!
Ik ben Antoinette, illustrator en ontwerper, en als STUDIOZWAANSTRAAT doe ik wat ik het allerliefste doe: mooie beelden maken. Kleine verhalen en dagelijkse dingen, ik leg het graag vast met oog voor detail! Ik hoor het graag als ik iets voor je kan betekenen…
Antoinette Verhoeven, STUDIOZWAANSTRAAT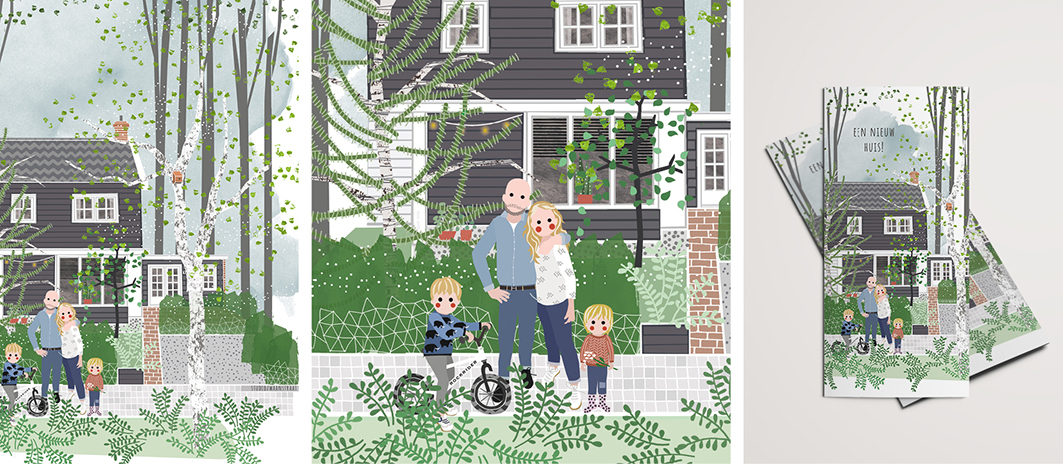 A new home for this lovely family! Looks like a fairy tale to me, this sweet house in the middle of the woods. I imagine squirls all over the place, and to be woken up every morning by the singing of birds!  Hope this crew will enjoy their new home, and wish them all...
Lees meer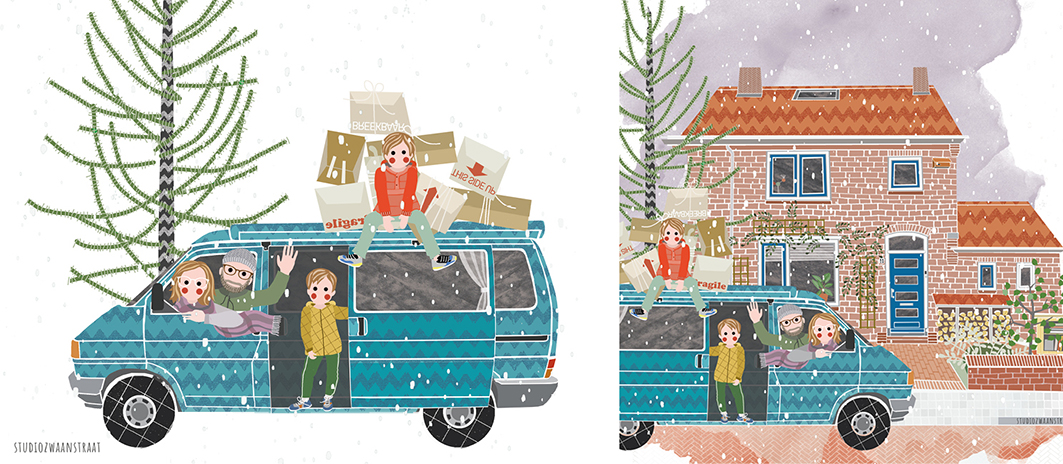 Quite some time has passed since I placed an update here, but that doesn't mean that nothing happened these last months.  I have been drawing and drawing (and drawing…) a lot of home portraits (for instance the one above), and some new cards as well, and apart from...
Lees meer