I think we should all stay up late and draw!
Ik ben Antoinette, illustrator en ontwerper, en als STUDIOZWAANSTRAAT doe ik wat ik het allerliefste doe: mooie beelden maken. Kleine verhalen en dagelijkse dingen, ik leg het graag vast met oog voor detail! Ik hoor het graag als ik iets voor je kan betekenen…
Antoinette Verhoeven, STUDIOZWAANSTRAAT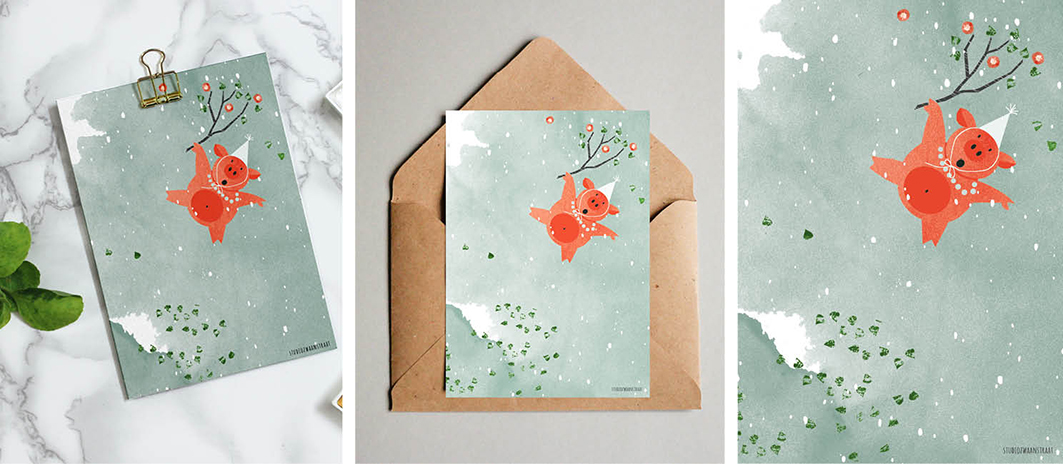 In between the many lovely home portraits I am doing these days, sometimes I find the time to draw something 'just for fun'. So last week this little piglet came to say hello, and I decided immediately to have a new card printed and add it to my  Etsy-shop...
Lees meer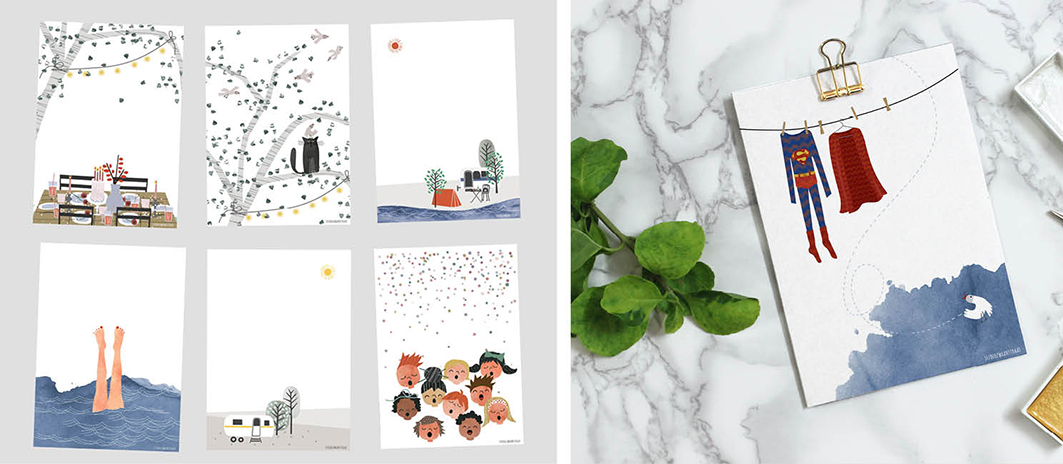 Time for something new, and something different! I have been drawing lots and lots, and I can proudly say that I have added seven new cards to the shop! It's always exciting, after a period of drawing, when the box arrives filled with the new designs. So right now a...
Lees meer